The Next Napa Valley?
Still somewhat on the cusp, the Pacific Northwest's thriving wine region is hype-worthy
While the Pacific Northwest wine region is very young in comparison to the Old World wines of Europe and even more established destinations in the U.S. such as Napa Valley, the burgeoning region has both enthusiasts and novices alike taking note. The vibrant area boasts an impressive array of microclimates, each contributing its own unique touch to the grape-growing game.
While there are several wine regions in the Pacific Northwest, perhaps two of the most well-known are the Willamette Valley and Columbia Valley American Viticultural Areas (AVA) in Central Oregon and Eastern Washington, respectively. The Willamette Valley is known to be a Pinot Noir paradise and the Columbia Valley is most renowned for its Cabernet Sauvignon and Merlot varieties, although each region is spinning out far more varieties than that and it's worth taking note.
While still on the younger side for a world-renowned wine growing region, the Willamette Valley in Oregon, located just south of Portland, produces Pinot Noirs that are sought after by wine enthusiasts worldwide.
The production of wine in Oregon's most famous wine-producing region began in the late-60s and early 70s and, still on the forefront of the flourishing industry, Scott and Annie Shull founded Raptor Ridge Winery in 1995. At the beginning, the Shulls sourced fruit from what are now iconic vineyard sites; however, in 1999 they were able to purchase their current vineyard site and winery property. Then, over the course of many years, they meticulously planned out their vineyard site to grow primarily Pinot Noir, which now has fourteen and a half acres under vine.
"Outside of France, the next best place to do a Pinot Noir is Oregon," said Wallace McKeel, general manager for Raptor Ridge Winery. "The subtlety that makes French wine so unique is the microclimates, those little bits of terroir and the way in which winemakers allow those things to express themselves and be distinct. When you're tasting through some of these Oregon wines, there's a real clarity and sense of place. The terroir here is so wonderful."
For those unfamiliar, terroir essentially conveys a "sense of place" and encompasses all of the elements that contribute to the cultivation of wine grapes in a vineyard, from the climate to the soil and elevation.
"The Willamette Valley is really this pristine spot to grow anything, but especially grapes. It really highlights the complexities of Pinot Noir, which is an incredibly fickle grape to grow," shares McKeel.
From a geographical standpoint, the Willamette Valley is also aligned with the Pinot Noir producing regions in France, so there are a lot of climate similarities that reach over. However, one thing that makes the Willamette Valley unique is that there has been some very recent active volcanic history. "This overlays that marine sedimentary soil and provides us a really distinct, really intoxicating minerality and flavor in the wine that's unique and interesting," says McKeel.
From a winemaking process at Raptor Ridge, they don't rely a lot on new oak as they feel it masks the flavor of the fruit, so winemaker Shannon Gustafson spends time dialing in the oak bill to allow the subtlety and delicacy of Pinot Noir grapes to come through.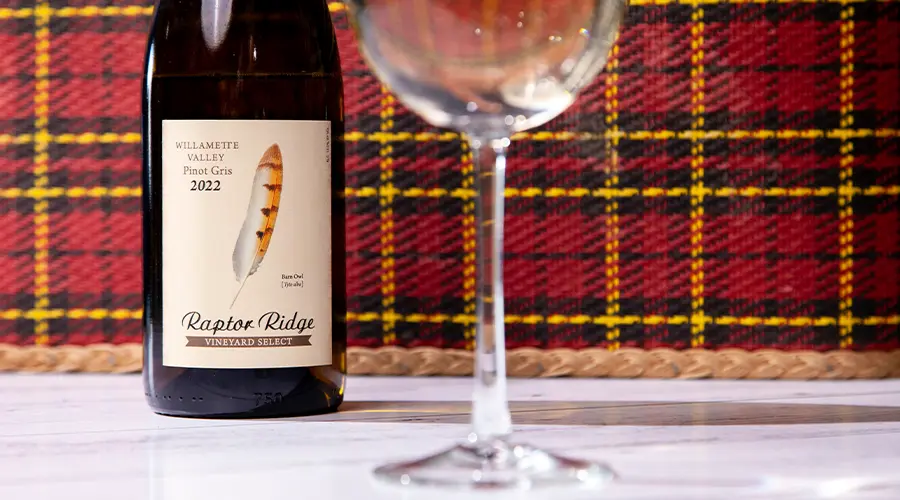 Slightly to the north, Washington state is a red varietal haven, especially when it comes to Cabernet Sauvignon and Merlot. Two of the regions' standout winemakers are 3 Badge Beverage Corp., whose Cedar + Salmon line comes from the region, and Skyfall Wines.
Something that's close to the core of both 3 Badge's Cedar + Salmon line and Skyfall wines is a reverence of nature and celebration and appreciation for all the elements. That rings true in the winemaking process for both as well, letting their wines do the talking without much intervention. The approach is woven into Skyfall Wines' beautiful labels, which feature Mother Nature's resiliency emerging from the natural environment, just as the wines emerge from Washington to express all of its elements.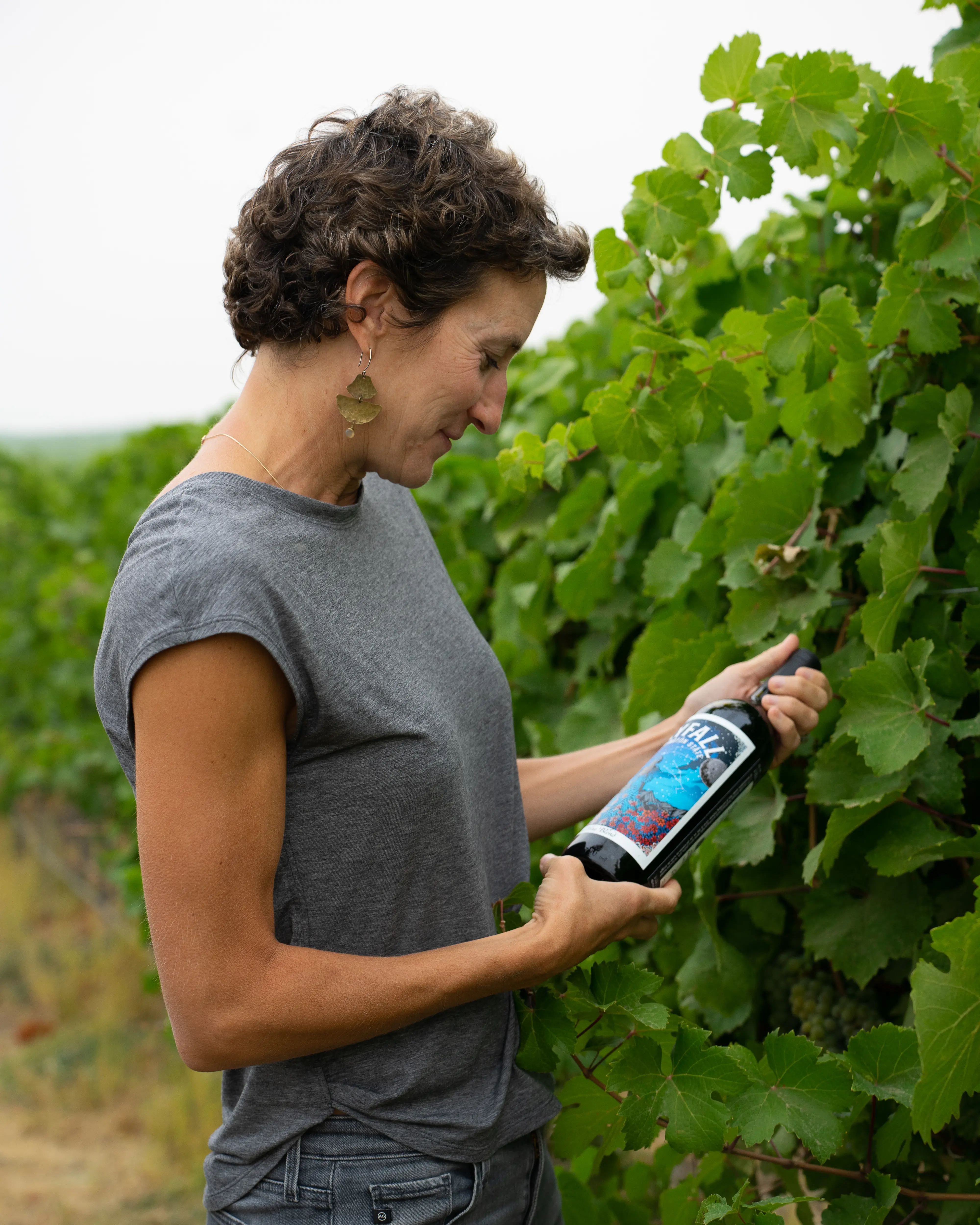 "A lot of people think of the Pacific Northwest as being rainy and forested," said Nicole Walsh, winemaker at Skyfall Wines. "However, in the Columbia River Valley, it's a dry, desert climate with arid, harsh growing conditions. There's also loess soil which, leftover from glacial flooding thousands of years ago, has the consistency of powdered sugar and very little water holding potential."
She likens the growing conditions and terroir to be that of a mountain climate, where they don't have a lot of soil that they're surviving in, and the climate is more extreme. The question then really becomes – how are these vines surviving?
While we can't explain it entirely, what we do know is how the conditions affect both the grapes and, therefore, the wines. "When grapes can survive in this type of climate, the berries are a little smaller, the skins are tougher and the tannins are much more pronounced," shares Walsh. "So, there's great structure, great concentration and a real unique terroir to the wines that, because of that survival and resilience, turns out really beautifully."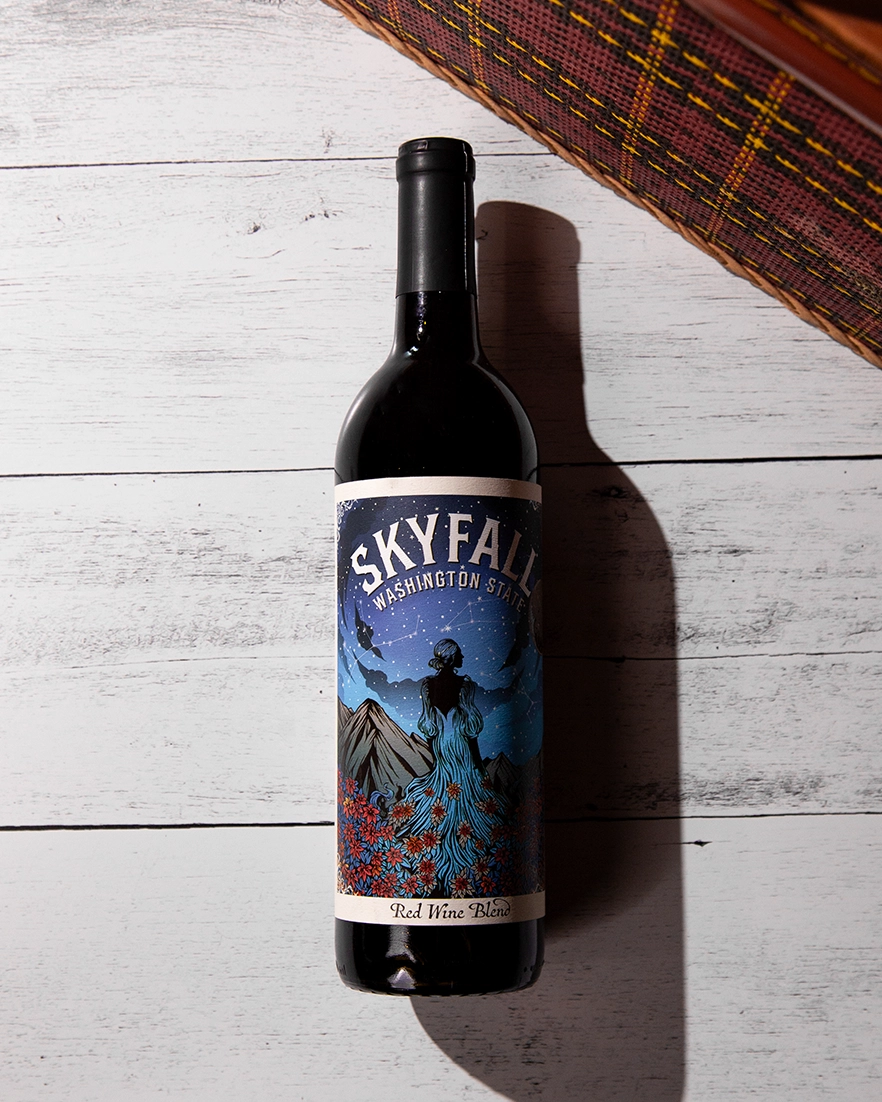 Beyond the Columbia River AVA, Washington state has a total of 20 AVAs, two of which are Walla Walla Valley and Horse Heaven Hills, both of which Cedar + Salmon is sourcing from for their Walla Walla Valley Red Wine Blend and Horse Heaven Hills Cabernet Sauvignon.
At the helm of 3 Badge Beverage Corp. is August Sebastiani, alongside his brother and sister, a family name with a longstanding history in Sonoma Valley's wine industry. Sebastiani's roots in winemaking go back to his grandfather who, after purchasing the land from Sebastiani's great grandfather and starting farming grapes aggressively just as Sonoma Valley began to turn into the wine country we know it as today. Then, starting in the 1970s, his dad's generation in the family began the branded wine business and today, August and his siblings took it from there with the launch of 3 Badge Beverage Corp.
At the core of it, 3 Badge is a purveyor of products that will ultimately get the 3 Badge mark, what Sebastiani calls a "certificate of love, attention, blood, sweat and tears." The team looks for wines all over the world that they're excited to bring to the consumer and their Cedar + Salmon line of wines from the Pacific Northwest is no exception.
A hallmark of the 3 Badge winemaking experience is that their products pair well with food. You'll find that their wines have higher acidity, earth and mushroom notes and almost New World wines in an Old World style, not so much the "over-the-top oak bomb," as Sebastiani describes. "Our family philosophy on wine is that it is part of your meal, and it is to be celebrated as a complement to the sanctity of breaking bread with dear friends and family. There is absolutely a time for a big, jammy, over-the-top, Napa cabernet or Sonoma zinfandel, but by and large what we do is for it to be part of your meal."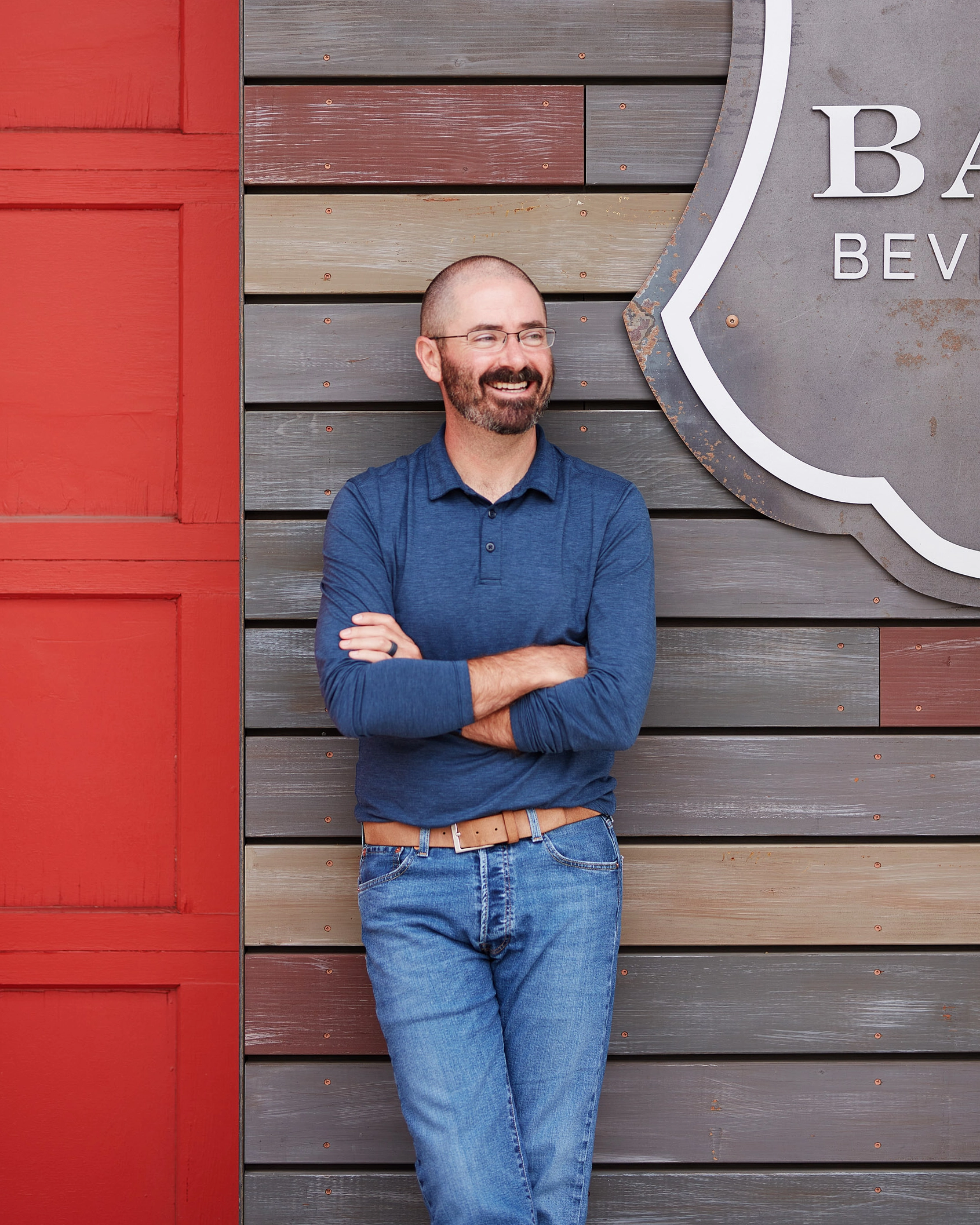 The climate in Washington delivers a much more balanced Cabernet than the one Sebastiani is describing. The cooler climate and balanced oak regimen that Cedar + Salmon takes produces wines that aren't quite as heavy.
At the heart of it, in both Oregon and Washington, the Pacific Northwest is producing wines that are drawing worldwide attention and the region is showing no signs of slowing down. "There has been a bit of a gold rush to the Pacific Northwest in the last five years," says Sebastiani. "You have many Sonoma and Napa wineries zipping up there and planting vines, putting down stakes and doing production."
But what's striking up the gold rush and increasing popularity among wine enthusiasts?
"I think the thing that makes the Willamette Valley so intriguing to wine professionals and wine aficionados throughout the world, as well as the continental U.S., is the accessibility," said McKeel. "It's still very much a down-to-earth place. You'll hear a lot of people mention that the Willamette Valley reminds them of Napa in the 70s and 80s."
There's also a lot of value that exists in the Pacific Northwest. "You get these really great tannin structures, great fruits and complex flavors in a wine that doesn't have to be expensive," shares Walsh. "For those who want to expand their wine exploration without breaking the bank, these regions offer an array of excellent value wines that allow you to journey through different flavors and styles.